본문
Infectious disease test
COVID19+ 9G test™ (CE)
Sample type

Nasopharyngeal or Oropharyngeal smear, Sputum
Shelf life

6 months
Package

48 tests/kit
Compatible Device

BMT 9G-1000, BMT 1D Scanner
Specification

Accurate detection and recurrence of COVID-19.
· N, ORF3a, and RdRp genes are WHO recommended COVID-19 gene detection regions.
· E gene is a gene found in other corona family viruses as well.
· COVID19+ 9G testTM detects N, ORF3a, and RdRp genes up to 10 copies/test.
· 10 copies/test not only allows the accurate detection of COVID-19 but also enables this test to detect recurrence earlier.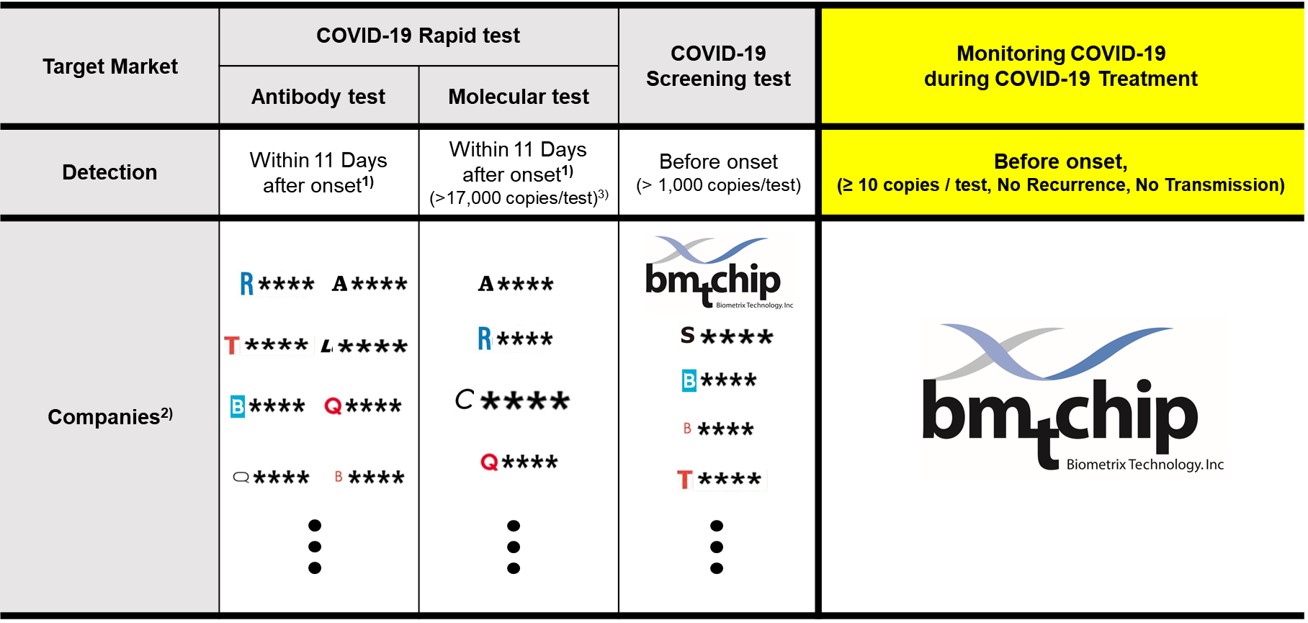 COVID19+ 9G testTM was developed and commercialized using our proprietary technology published in the world's leading journals.

How to use COVID19+ 9G testTM

References

Development of a Lateral Flow Strip Membrane Assay for Rapid and Sensitive Detection of the SARS-CoV-2. Anal Chem. 2020 Oct 20;92(20):14139-14144.